Children Meet Santa Claus at Christmas Party Dec. 17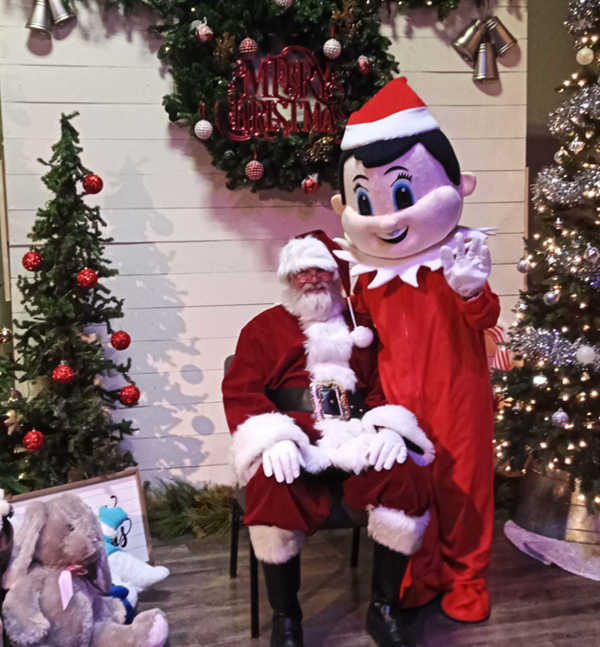 The Merry Little Christmas Party fundraiser event for the St. Baldrick's Foundation on behalf of the SuperTeam PCSO was held last night (Dec. 17) at Oasis Christian Church in Pueblo West.
Although it is over, the memories made will last a long time! The children there were delighted to be there and the parents seemed to enjoy it too.
Numerous people from this generous community and their children came out to eat cookies, drink cocoa, make some fun crafts and of course, visit with Jolly Old Saint Nick!
It warmed my heart to see all of the people there and to visit with old friends and make new ones!
All proceeds made from this event will be donated to the St. Baldrick's Foundation to raise funds for childhood cancer research.
The SuperTeam PCSO is a 501c3 non-profit organization recognized by the State Of Colorado with a Certificate of Good Standing as a non-profit.
I would like to extend special thanks to the following people who helped make last night's gathering a big success:
*Deputies Joshua Beckwith, Zack Percival and the Explorer Scouts for their volunteer efforts
*Ms. Lily Boda with the Oasis Church and the Pueblo Christian Academy
*Sgt. Lisa Atteberry from the Sheriff's Office and Santa Claus
*Ben Dickinson with Go Big Entertainment
*Sheriff David J. Lucero and the Command Staff at the Pueblo County Sheriff's Office
Stay tuned for details on the next fundraiser...
#HelpHandcuffChildhoodCancer
#SuperTeamPCSO
#StBaldricksFoundation
www.stbaldricksfoundation
Brad Riccillo
719-281-0173
This email address is being protected from spambots. You need JavaScript enabled to view it.